Get Professional Legal Answers for Car Accidents In NYC
Ask questions about your car accident and any other personal injury at http://www.accidentrearended.com

According to New York City mayor Bloomberg's management report there were a reported 291 traffic fatalities this last year. That's 23.3 percent higher that last years 236 traffic fatalities.
Here's the breakdown:
115 fatalities involving motorists or passengers, up 47 percent higher than last year.
bicyclists or pedestrians was 176, up 11 percent higher than last year.
Traffic crashes this year were 176,482, compared to last years 179,112.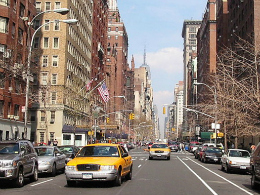 The crash report was primarily based on vehicle accidents on the highways. Causes of these accidents included: Speeding, driving while intoxicated, and running red lights/stop signs contributing to 54 percent of motorist/passenger fatalities.
The NYC Department of Transportation reported that 78 speed humps were installed near schools, citywide totaling 327.
Due to the "Safe Routes to School" initiative,  street redesigns and construction, for over 100 schools and are being planned.
The Mayor's Management Report can be found on the official New York City website.
This data is an eye-opener to how unpredictable New York City streets can be.
If you have been seriously injured in a car accident in New York, or any vehicle related accident and need accident advice, or have question feel free to leave a comment.
or call: 1-646-381-2001 for free advice 24 hours in New York.